Products Available
In order to ensure quality control, we crush all of our own products locally, with our own crusher.
The following products are typically available: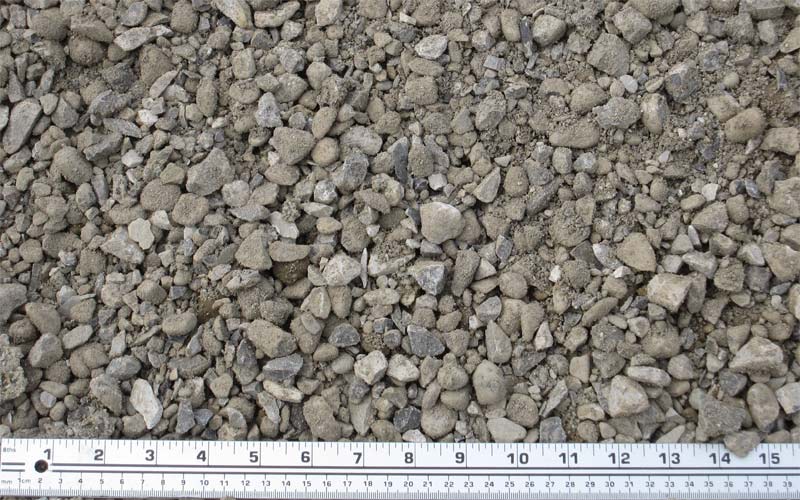 3/4" Crush
3/4 inch crush is one of the more common materials used in the Civil Construction industry.
Because it has a complete range of particle sizes, from fine sand to coarser 3/4 inch rock (from where it gets its name), it binds particularly well at its optimum moisture content, and makes a good solid base for roadways, parking lots, driveways, etc.
We use a lot of 3/4 inch crush.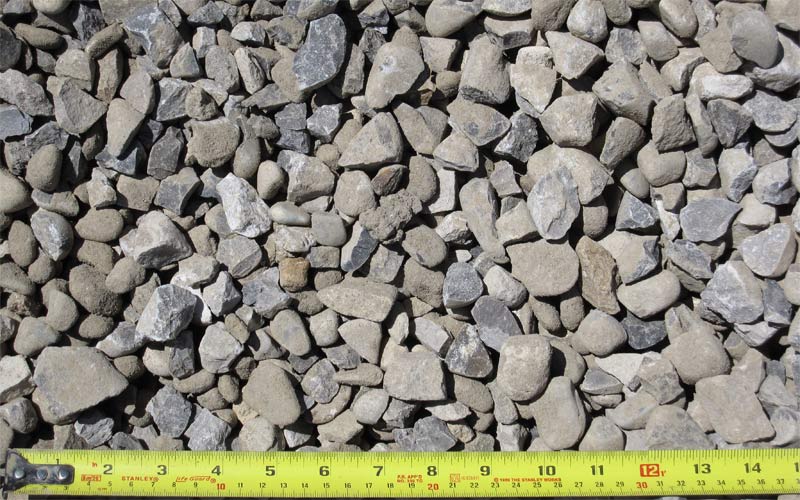 1 1/2" Crush
1 1/2" (pronounced "inch and a half") is similar to 3/4 inch but a little less costly because its not crushed as much. It is not as suitable for directly under asphalt, but some people like it for rural gravel driveways, as it is a little less sandy.

Note: The above 1 1/2" has also been screened (ie: the sand has been removed) which would make it more suitable for around weeping tiles, as opposed to a base course in a roadway.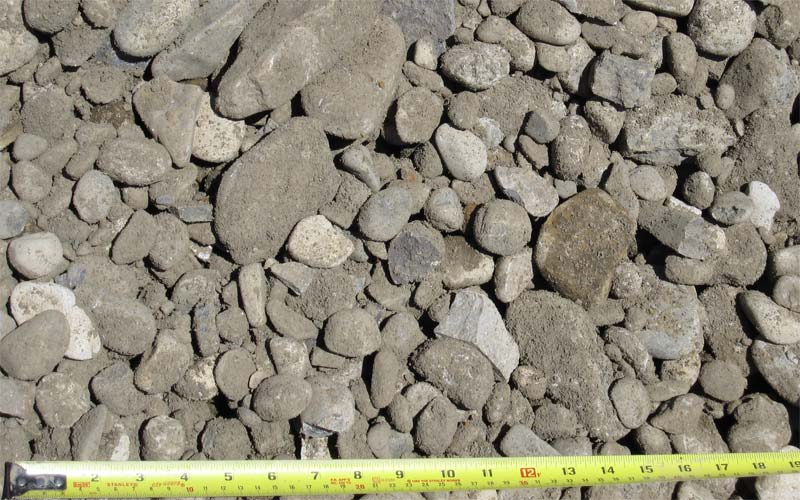 3" Crush
3" Crush is suitable for larger volumes (ie: greater depth) of fill, typically for Industrial and Commercial use.
Pit Run
If you have any areas greater than 4 feet to fill, Pit-Run (which is the raw gravel excavated from the pit, with no crushing or washing applied) will be the most suitable for use in the bottom layer, as it is the most economical.

Because Pit-Run has larger rocks (sometimes more than 6 inches in diameter), it is too coarse for near the top of the roadway, or under asphalt.
Ideal Solutions based on Quality Materials
We have all kinds of Sand and Gravel for Sale from our various Sand & Gravel Pits around Grande Prairie and Fairview. Please Call for full product description, as availability can vary seasonally.
Additional materials we have for sale are:
Screened Topsoil, Clay, Sand, Pea Gravel, Tile Rock, Manufactured Fines, Rip-Rap, and Sanding & Ice Rock.
Common Materials
Sand
3/4" Crush
1 1/2"
Ice Rock