Contact Information
Reco Construction Ltd.
Box 339,
Grande Prairie, AB
T8V 3A5

Fax: (780) 539-3536
Ask for our "Dispatcher" to order Products or Services
Our Dispatcher coordinates our Operators and Equipment, and is the point of contact when ordering products or services.
When ordering products or services the Dispatcher will ask for the following information: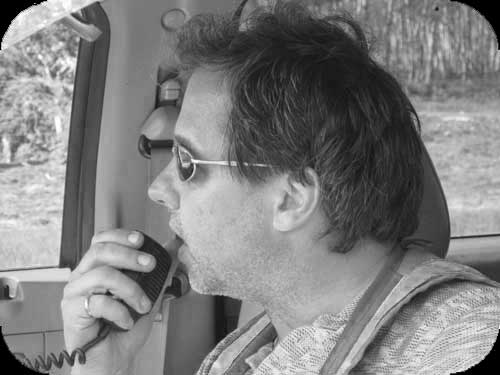 Your Name
Your Telephone Number
Your Address
What type of material or service you require
The volume of material required (if applicable, you can use Length x Width x Height)
How soon you need the material delivered, or the work done
Some of our more technically minded customers even give us their GPS (Latitude & Longitude) Location, which makes it easier to locate them.
Not sure what product or service you require, that's not a problem
Often customers don't know what kind of Operators or Equipment they need. We get many phone calls where people just know they have a problem like a broken sewer pipe, or damaged asphalt in their parking lot. We can fix both.
Locates
One item that is very important is "Locates". It is vital that any underground utilities in the area be marked out before excavation begins. This is often overlooked, especially by small, less reputable companies. There have been many serious accidents caused by not getting Locates done. Typically Locates take 2 to 3 days to complete (in special cases, Emergency Locates can be called in). We cannot begin excavating until Locates have been done, but we can call in Locates on behalf of our customers, and there is no charge for this.
Other Departments
Our other departments are: Estimating, Drafting, Surveying, Computers, Accounts Receivable, Accounts Payable, the Shop, the Asphalt Plant, and the Crusher Plant.
Physical Address
Our Physical Address is 40-61072, Highway 668, in the Highway 40 Industrial Park (just north of the Correction Line (ie: Hwy 668)), in the County of Grande Prairie #1.
We are located 6 kilometers south of Richmond (100th) Ave on the East Side of Highway 40 (also known as Wapiti Road or 108 St). You will see our large RECO sign and construction equipment on the East Side of the Highway. Our building is white with green trim, and the public entrance is on the East Side, up the stairs.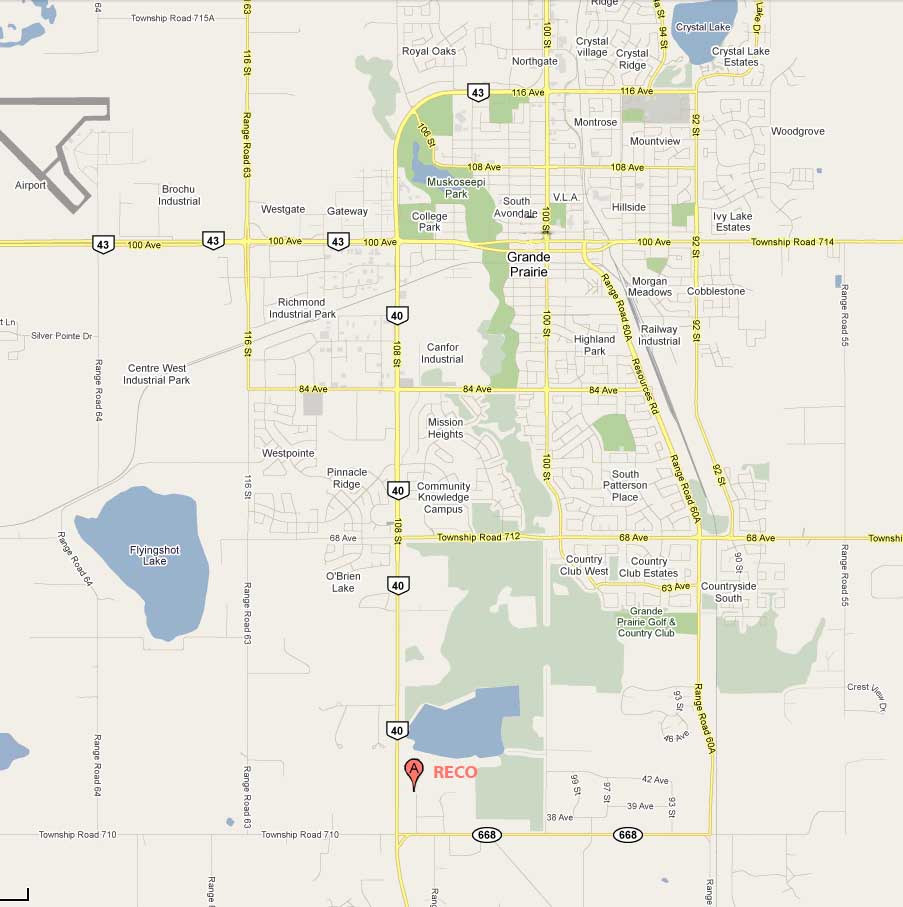 « Back to Contact Us (Top Of Page)